Beyond the classroom. Beyond the curriculum.
Beyond your expectations.
---
BT Beyond is your child's passport to extracurricular and academic opportunities outside of the traditional school day that inspire new passions and build on their knowledge. Through BT Beyond, you can find more information and register for programs like youth sports, extended care, enrichment programs, seasonal camps, swimming, and for-credit summer courses.
Raider Zone | Enrichment Programs | Youth Sports | Swim Team
Raider Zone Extended Care
For families who juggle many responsibilities, we offer childcare and enrichment programs to extend the experiential learning of the school day. Morning and after care is available to all students age 3 through grade 8. Morning care is available 7:00 am - 8:00 am and after care 3:10 pm - 6:00 pm on school days.
Students are separated into age appropriate groups and participate in both indoor and outdoor activities that support and extend their school day. Brownell Talbot's extended care program is run through BT's licensed childcare facility. Fees are based on enrollment and not attendance. Due to our licensing requirements, drop-ins and part-time care are not available.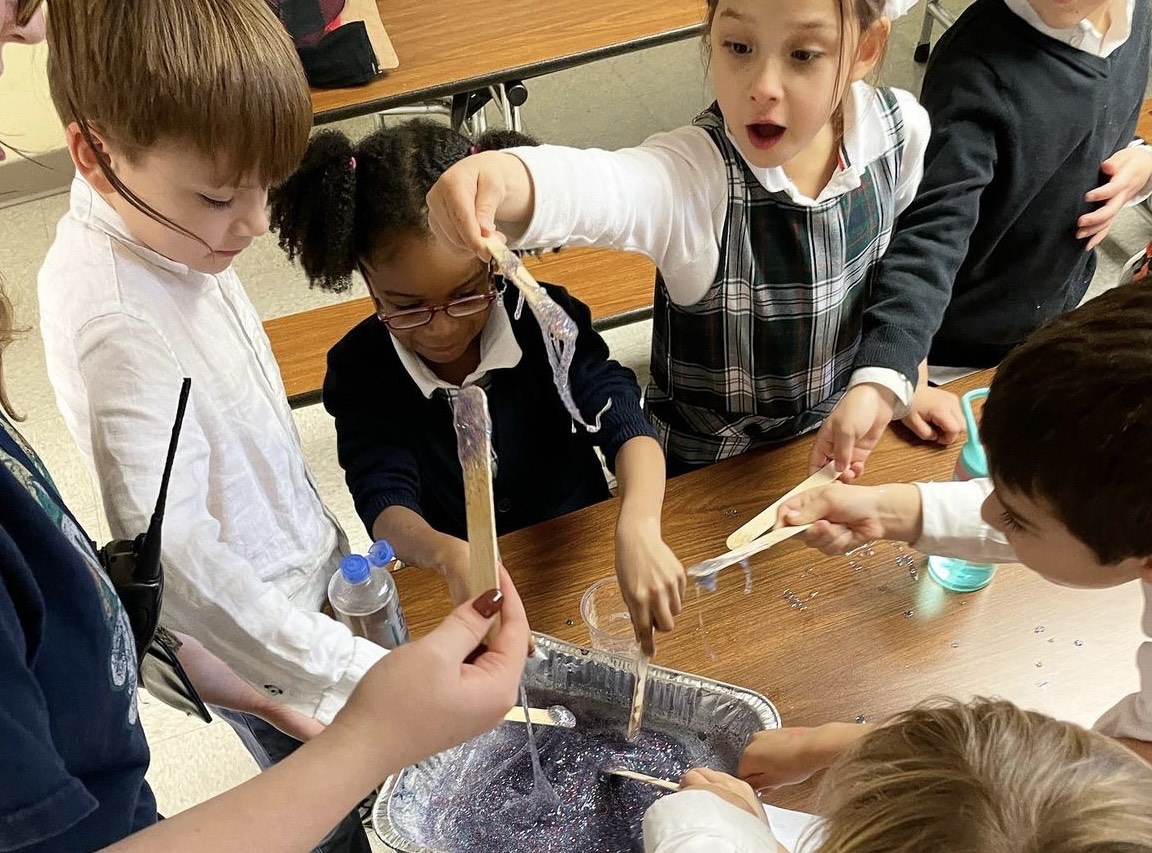 More About Raider Zone
Morning Care Only
Students in Early Years - grade 4 have the opportunity to participate in morning care only. Morning Care is from 7:00 am to 8:00 am, $600 annually (average cost per day is $3.53). Fees are based on enrollment, not attendance. Please note, this is for students who do not need after school care. Morning care is included in all after school extended care programs.
Morning and After Care
Prices include a light snack at 4:30 pm. Early, Standard and Late Pickup include morning care. All rices are annual based on 170 days. Fees are based on enrollment, not attendance.
| Lower School Raider Zone | Early Pickup until 3:45 pm | Standard Pickup until 4:30 pm | Late Pickup until 6:00 pm |
| --- | --- | --- | --- |
| Early Years - Kindergarten | $1,350 | $2,540 | $4,075 |
| Grades 1-4 | $1,250 | $2,440 | $3,975 |
Middle School students may use Raider Zone before and after school as needed. The rate for Middle School Raider Zone is $600 annually (average cost per day is $3.53). Fees are based on enrollment, not attendance. Price includes a light, healthy snack at 4:00 pm.
Caring staff and low student to teacher ratios.
Activities and lessons that supplement and support the learning happening in the classroom.
Age appropriate themed activities that promote STEM, collaboration, art, academic growth, and fun!
A light and healthy snack provided for late pickup.
Supervising escorts to and from additional enrichment activities.
"Help! I'm running late or need additional time!"
We know there will be days that you are running late or need additional time to cover that meeting that just won't end! We would love to help you and now have a way for you to extend your child's time at Raider Zone. All zones may be extended to 6:00 pm on any given day with proper notice. The chart below represents the additional costs you will incur. To utilize this option, please email [email protected] or call 402.556.3772, extension 1023 (24-hour notice is appreciated).
| | | | |
| --- | --- | --- | --- |
| I am currently registered for: | Morning Care only | Morning Care plus afternoon from 3:10 pm to 3:45 pm | Morning Care plus afternoon from 3:10 to 4:30 pm |
| To extend my child's time beyond my selected program (up to 6:00 pm), I will pay an additional: | $25 per day | $20 per day | $15 per day |
Registration fee - families pay a one-time $100 non-refundable registration fee per student.
Late fees - late fees cover the cost of additional staffing beyond your contracted enrollment. You will be given a grace period of five minutes from your scheduled time. After that time period, families will be billed the appropriate extension charge listed above. Please note, You will be charged $5.00 per minute past 6:00 pm without exception.
Our program is licensed by Nebraska Department of Health and Human Services and is staffed with qualified staff with experience in early childhood, education, or a related field. All staff undergo extensive background and security checks and receive ongoing training.
Our goal and purpose is to provide a safe, caring, fun, and engaging childcare program designed to complement the regular school day.
Extended Care Family Handbook
Enrichment Programs
The end of the school day doesn't mean an end to learning. The goal of the Enrichment Program is to offer students a fun environment to explore and expand their interests and provide parents a convenient program upon which they can rely. Students' selections of activities will be assigned on a first come, first served basis as the number of participants may be limited or have a minimum requirement.
Register for Enrichment Programs
On Deck, BT's grades 7-8 a cappella group, is a popular Enrichment Program offered through BT Beyond.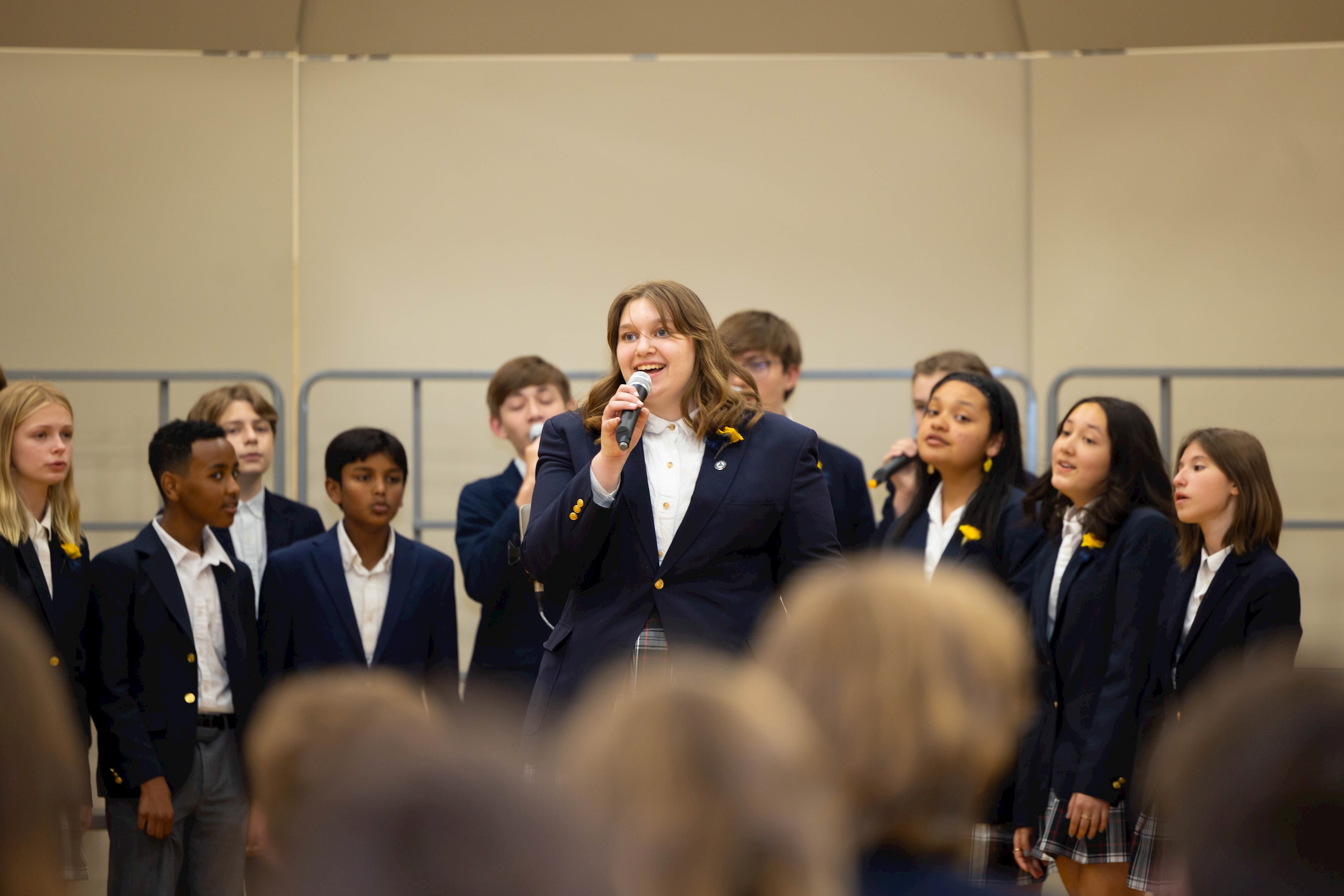 Enrichment Offerings
| | |
| --- | --- |
| Creative Movement | Early Years |
| Little Inventors | Kindergarten - Grade 1 |
| Ballet and Dance with Adair Dance | Kindergarten - Grade 3 |
| Chess Club | Grades 2-4 |
| Battle of the Books | Grades 3-4 |
| My First Craft Fair | Grades 3-5 |
| Chess Club | Grades 5-8 |
| Model UN | Grades 5-8 |
| Gaming Club | Grades 5-10 |
| Athlete Development | Grades 7-8 |
| On Deck A Cappella Group | Grades 7-8 |
Pop-Up Events
Culture, Craft, and Cooking
September 28
Grades 2-4
Culture, Craft, and Cooking
October 25
Grades 2-4
Culture, Craft, and Cooking
November 16
Grades 2-4
Cheerleading Clinic
December 9
Kindergarten - Grade 4
Youth Sports (BTYSO)
Students in Early Years - grade 6 compete through BTYSO, BT's youth sports program. BTYSO teams are focused on three important principles: fun, personal development, and skill development.
Other benefits of participating in BTYSO include:
Opportunities to learn to play team sports in a way that builds skill, confidence, and good sportsmanship.
The development of every player, regardless of ability, in a fun environment.
Life lessons in good sportsmanship and having a positive attitude.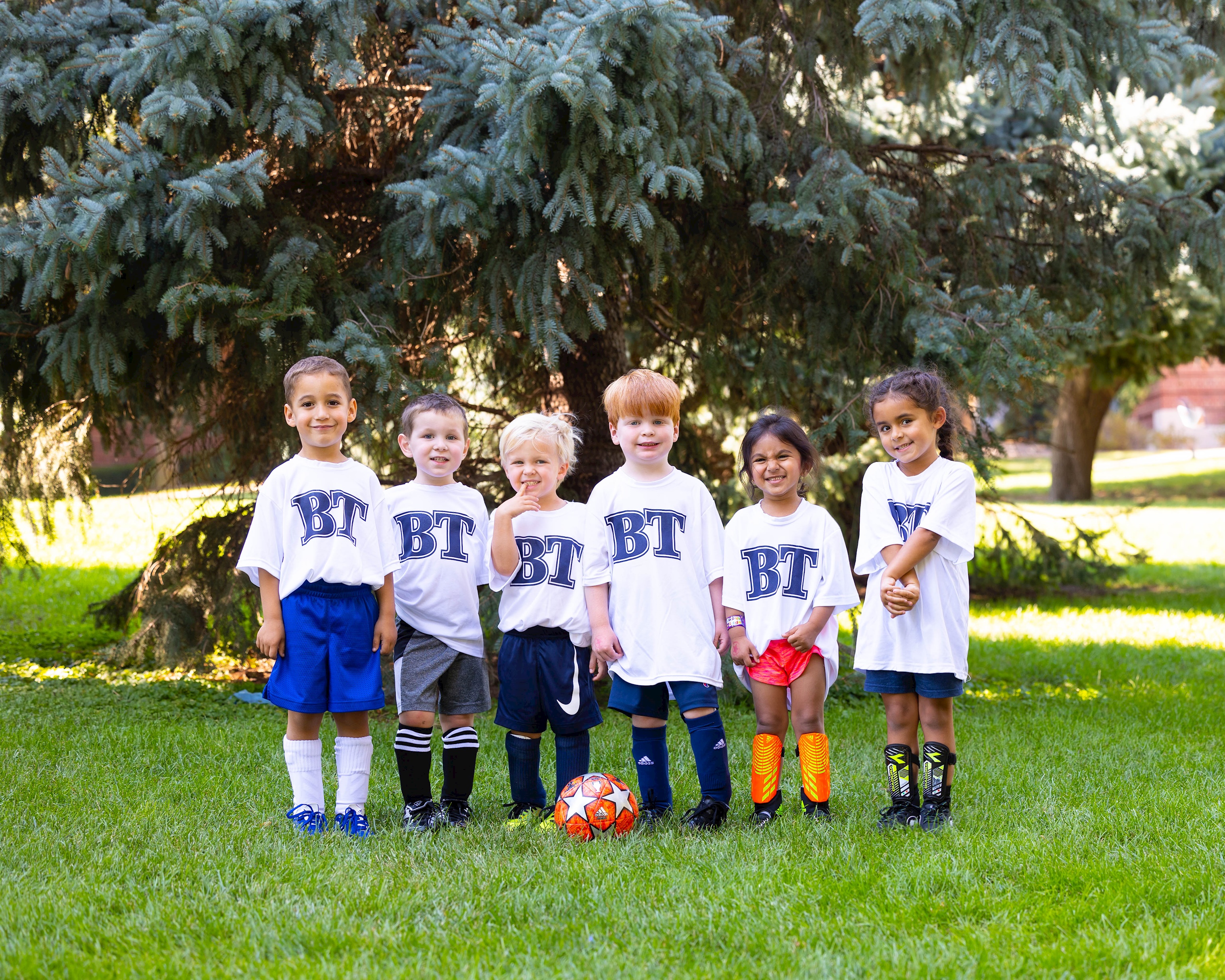 BTYSO Offerings by Season
| | | |
| --- | --- | --- |
| Fall | Winter | Spring |
| Flag Football | Basketball | Baseball |
| Swimming | Swimming | Soccer |
| Volleyball | | Softball |
| | | Swimming |
BT Aquatic Club USA Team
BT offers a year-round club team open to swimmers in kindergarten through high school. The team recently won the 2023 Midwestern Short Course Championship - Small Team Division!