Research and surveys from the Higher Education Research Institute, the Council for American Private Education, and the National Association of Independent Schools show that students who graduate from independent schools feel they are better able to adjust to and overcome the academic and social challenges they face in college in comparison to their public school counterparts. Additionally, independent school students are also more likely to achieve post-collegiate employment and gain admittance into post-graduate programs.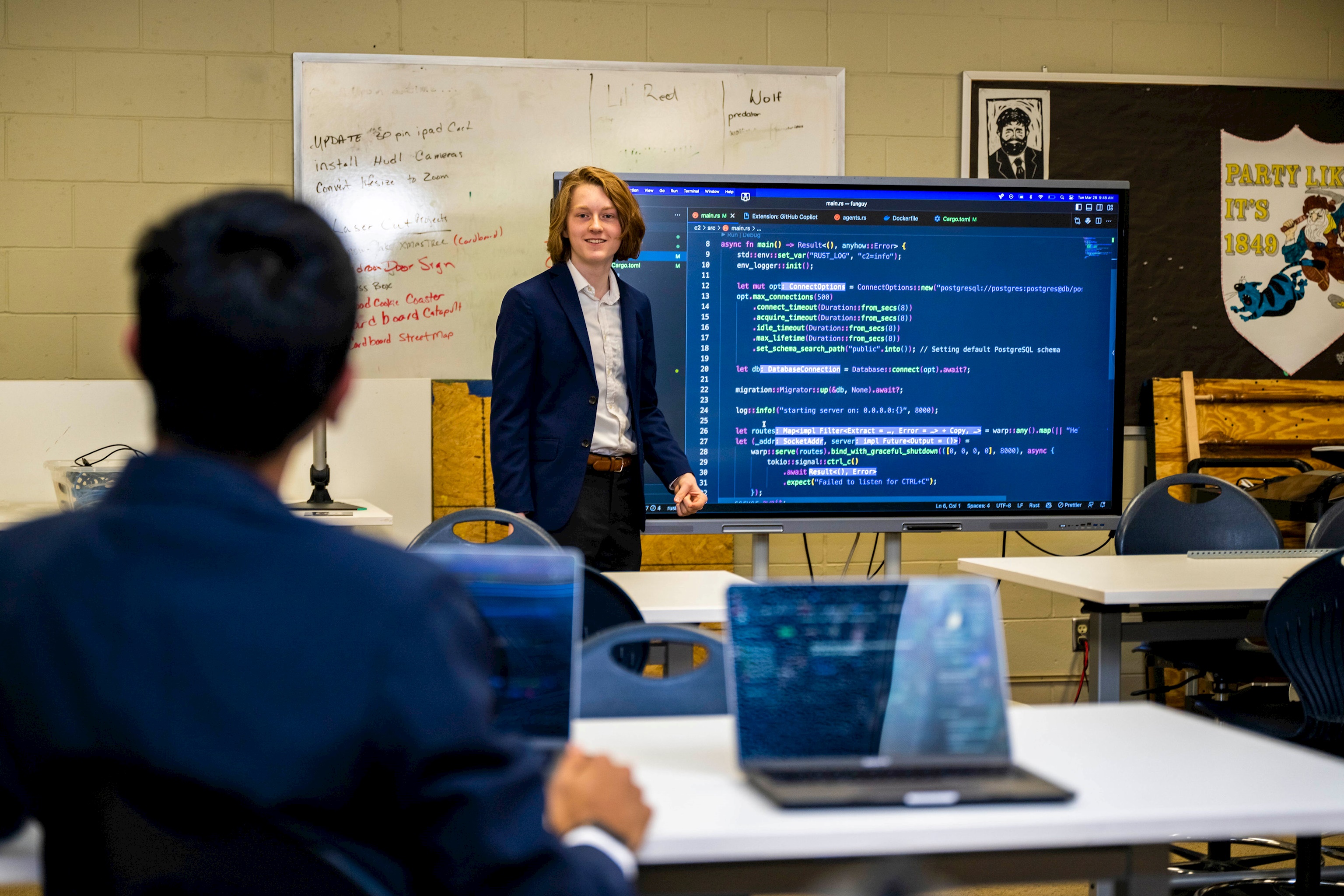 Program
Grades
Tuition
Lower School
Early Years* (five-day morning)
$12,300
Early Years* (five-day full-day)
$16,360
Kindergarten*
$17,130
Grade 1
$17,600
Grade 2-4
$18,590
Middle School
Grade 5
$19,000
Grade 6
$19,400
Grade 7
$20,090
Grade 8
$20,880
Upper School
Grades 9-12**
$16,000
*Students who turn three years old by October 31 are eligible to enroll in the Early Years program. Students who turn four years old or older by October 31 are eligible to enroll in the Early Years five-day program. Students must be five years old by July 31 to enroll in kindergarten.
**In February 2022, Brownell Talbot implemented a tuition reset for Upper School to open the door for more families to have the opportunity to give their children the world through a BT education.
Tuition amounts listed above generally include the cost of field trips, special performances, extracurricular activities, admission to home sporting events and plays, musicals, retreats, graduation, and physical education uniforms (grades 5-8, including laundry service). A morning and afternoon snack is included for students in Early Years.
Other fees will vary depending on the student's grade and level of involvement. Below is a list of common types of fees by division:
Program
Type of Fees
All Divisions

Uniforms
Lunch program
Tuition Refund Plan insurance (only applicable for biannual and monthly payment plans)
International student fee*
Classroom instructional supplies

Lower School

Raider Zone (extended care program)
Enrichment programs

Middle School

Raider Zone (extended care program)
Enrichment programs
Textbooks

Upper School

Extracurricular athletics/activities and related travel
Textbooks
Apple Macbook (new Upper School students)
AP testing fees
Senior trip
*International students are charged an annual $8,000 fee in addition to the tuition rates to account for a variety of additional administrative support services.
Charges for items other than tuition are billed during the school year and are payable on the 10th of each month for the prior month's charges.
Affording BT
An independent school education may be more affordable than you think. Families are eligible to apply for financial assistance beginning in kindergarten. There are also several other strategies that can help your family budget for this investment in your child:
Brownell Talbot is committed to helping your family feel secure in the decision to send your children to BT. The school is unable to refund tuition or cancel unpaid obligations if your family needs to withdraw during the academic year. By choosing to enroll in the the Tuition Refund Plan, TRP will pay benefits to the school, which provides substantial assistance in meeting your financial obligation.
BT offers the following payment plans:
One-time payment, due annually in August
Bi-annual payments, due in August and December
Monthly payments, beginning in August and concluding in May
Fixed rate plans offered through Your Tuition Solution are true installment loans with interest rates that stay consistent for the life of the loan with no sudden interest spikes and no hidden fees. The borrower gets a low, fixed rate based on the amount financed, term selected, and their credit history. When you compare the maximum loan amount and monthly term limit, you will find that fixed rate plans offered through Your Tuition Solution provide flexible and low monthly payments with no application fee or prepayment penalty, so more families can get access to the education support they need.
Grandparents and relatives are a vital part of the BT community. After witnessing the powerful impact a BT education can make, many choose to help with tuition, textbooks, and even uniforms. It is a form of gift-giving that will make a lifelong difference to the recipient. Grandparents who are looking to gift assets as an estate planning tool can pay all or part of the tuition bill without triggering any gift taxes as long as it is below a certain threshold.
Have a question?
Enter your
child's date of birth
to discover the key steps to joining us.